Pennine Pens, independent web developers and publishers based in Hebden Bridge. We design, develop and maintain web pages/sites and occasionally still publish the traditional book.
Shibden Hall is to be Sally Wainwright's next series on primetime BBC1, featuring the life of Anne Lister. The first few episodes will be based on our publication of the book by Jill Liddington: Natures' Domain: Anne Lister and the Landscape of Desire
New eBooks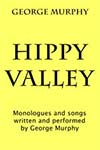 Hippy Valley: Monologues and Songs, written and performed by George Murphy. Using the Pennine town of Hebden Bridge and the Calder Valley as his muse, storyteller George Murphy has written a series of Yorkshire monologues in the Music Hall tradition. £2.95

Amazon Kindle version
Apple iBooks version.
Published July 2016

The Bad Step by Andrew Bibby. For Nick Potterton, high-flying London journalist who has moved to the Cumbrian countryside, Davie Peters' death should be just another story to cover.  But the longer he investigates, the more disturbing questions he has to answer.  Was the death as accidental as it seemed?  Publication date: 1 May. Available now for Kindle and iBooks iPad £2.50

Theatre in a Time of Change: A Cultural History of Postwar British Theatre by Michael Prior.

Theatre in a Time of Change includes all major developments in British theatre including major productions and personalities as well as theatrical institutions.
Available here on Kindle. £4.99
And here on iTunes Store for iBooks, IOS